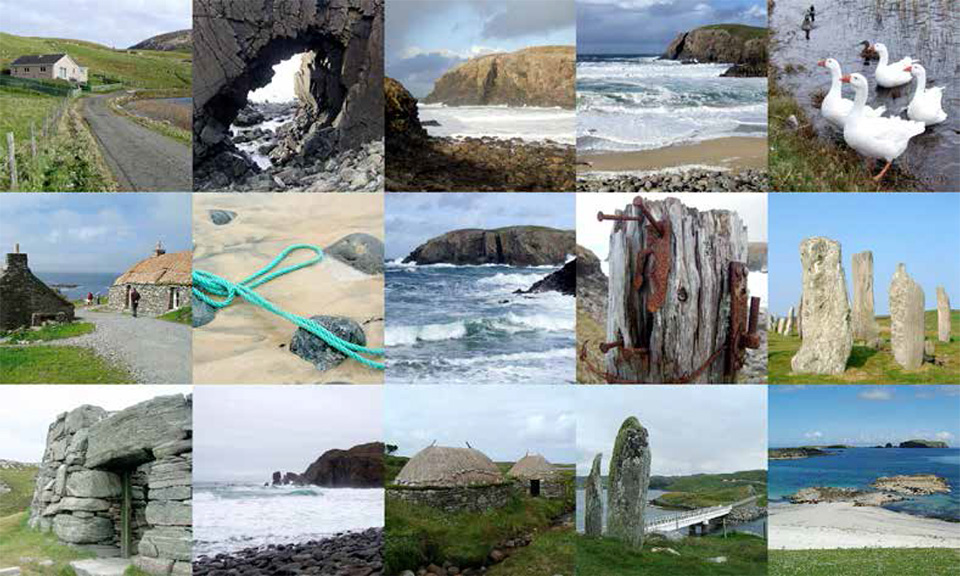 Dalbeg is a magical place – one of those places where you could come on holiday and stay put for the entire time.
There is so much to do in the immediate vicinity that you need look no further.
The Westside Coastal Walk goes southwest to the Black House Village at Gearrannan and northeast to Shawbost and beyond. Along its length, you are never far from the crashing waves of the Atlantic Ocean. Gearrannan provides an extraordinary window on the way that the people used to live in this part of Lewis – every detail has been considered.
If you do wish to go further afield, you will be spoilt for choice. About 10 miles to the south are the standing stones at Callanish. Just three miles to the south is the remains of an Iron Age broch or fort at Dun Carloway. A short distance to the north, there is a restored Norse mill. And there is a wealth of other things to see close by: the Pottery at Borgh; and the gallery at Morven, to name just two. If you want to wander, you'll find somewhere different to go every day.